Go to overview
Cyberpunk 2077 – Everything you need to know for the release
Cyberpunk 2077 is here! The first streams on Twitch area already active. Here is everything you need to know about the release.
CD PROJEKT RED's new game is finally hitting the markets after eight years of development. On various streaming platforms you can already see the Cyberpunk 2077 in action.
(Cyberpunk 2077 | Image Credit: Twitch)
Pre-Load is possible
Since December 6 players can already pre-load the game if you bought a preorder. You will need roughly 70 GB of free disc space. But hitting start will only greet you with this message for now:
("Not yet available!" | Image Credit: Steam)
Release
You can find out your local release date and time on the following Global Release Map from CD Projekt Red:
Official Cyberpunk 2077 EP
Cyberpunk 2077 has also released an official EP for their game. You can listen to it already on YouTube:

Launch Trailer
You can find the Launch Trailer here:
System Requirements:
In September the developers already published the minimum specs onSTwitter.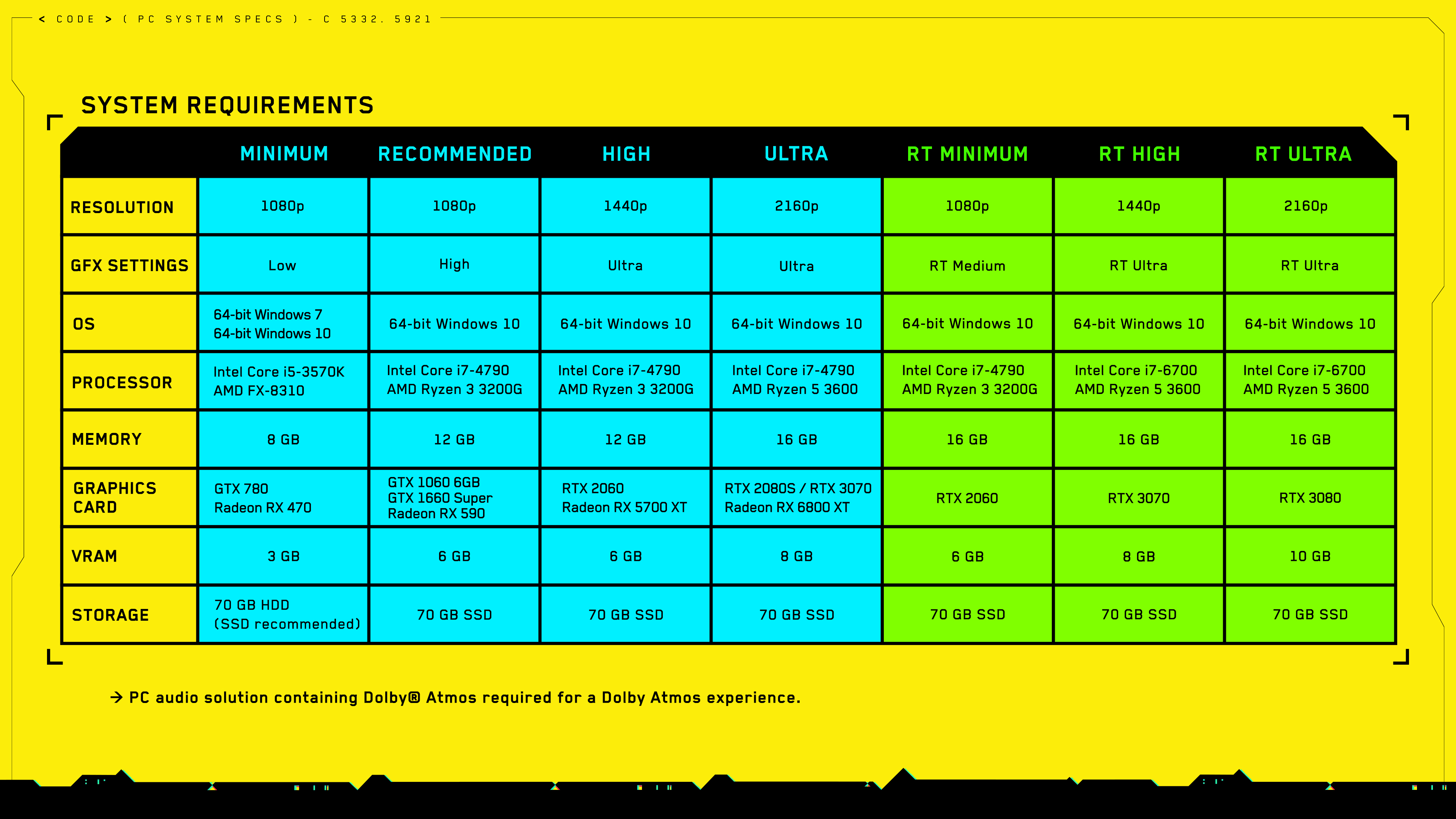 DMCA free streaming
Cyberpunk 2077 has also considred the recent problems with DMCA for many streamers. They have introduced a DMCA free game music mode. So no need to worry about copyright strikes while streaming your journey on Twitch.
Worried about copyright issues when streaming or recording #Cyberpunk2077? Don't be!

We've prepared a feature for all of the content creators: "Disable Copyrighted Music". Just toggle it on and you'll be ready to go!

More details available here:https://t.co/pGMBJMvXKQ pic.twitter.com/FUt5TucRpD

— Cyberpunk 2077 (@CyberpunkGame) November 23, 2020
Are you looking forward to Cyberpunk 2077? Join the discussion on social media or our Discord!
You can also help us improve our website by submitting direct feedback
Image Credit: CD Projekt Red